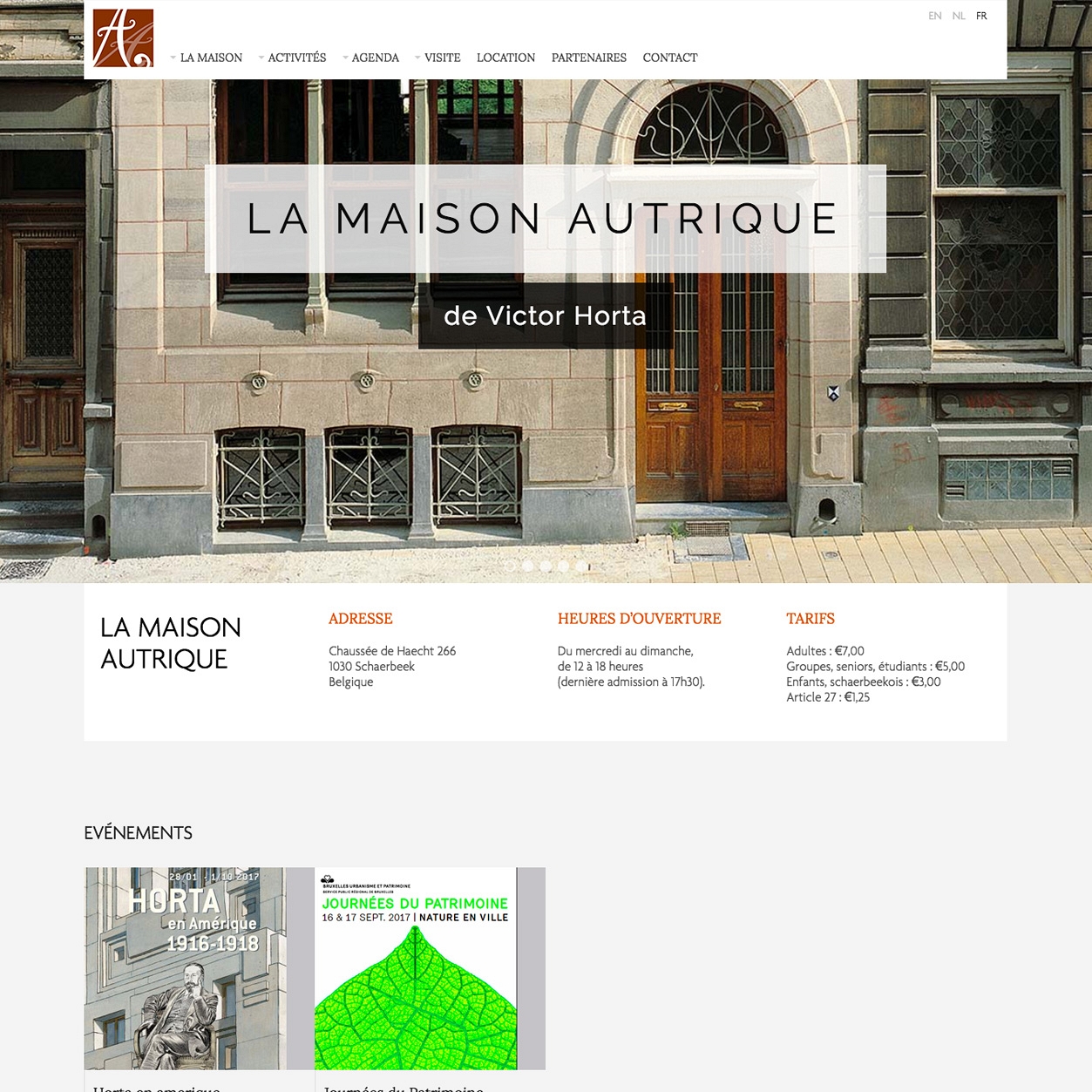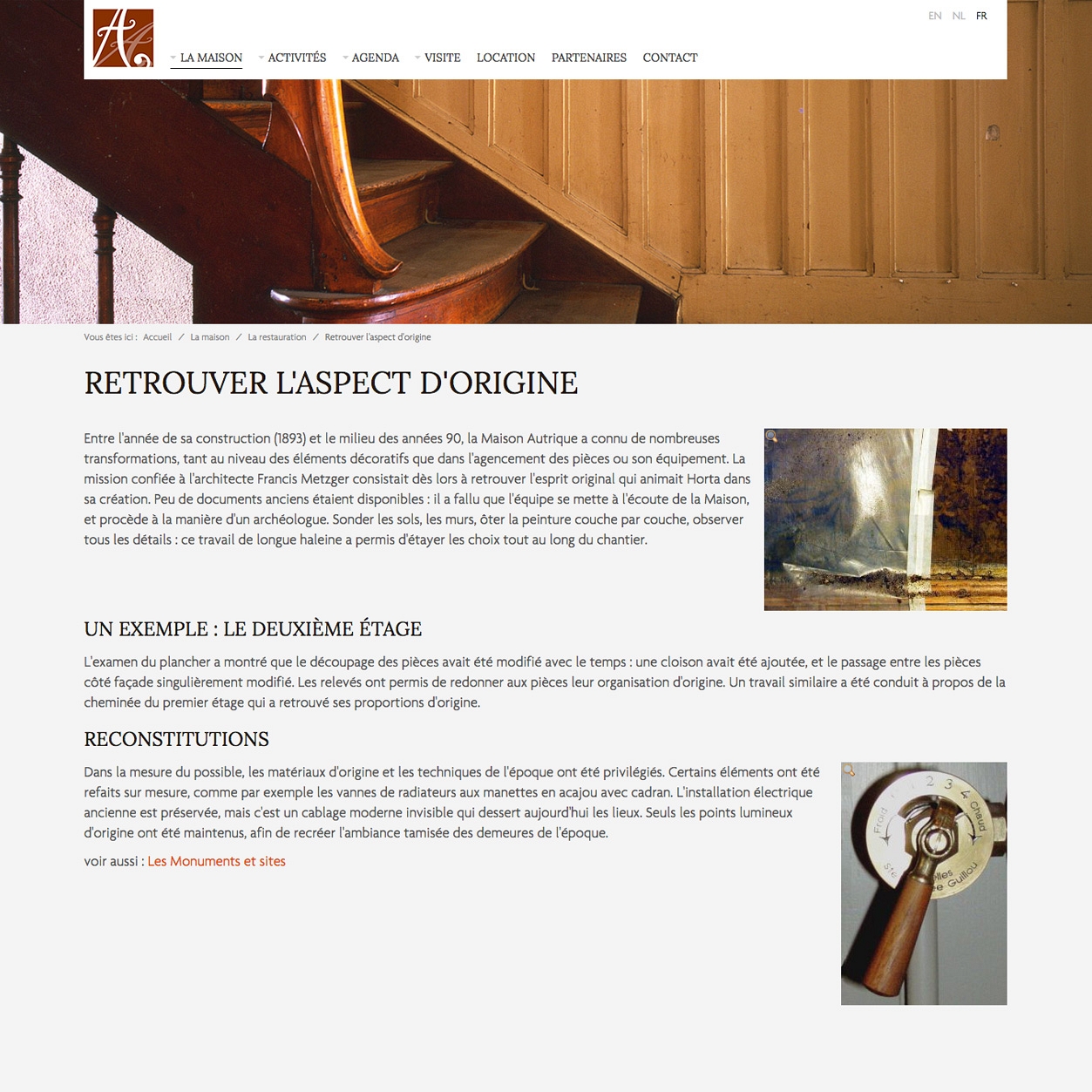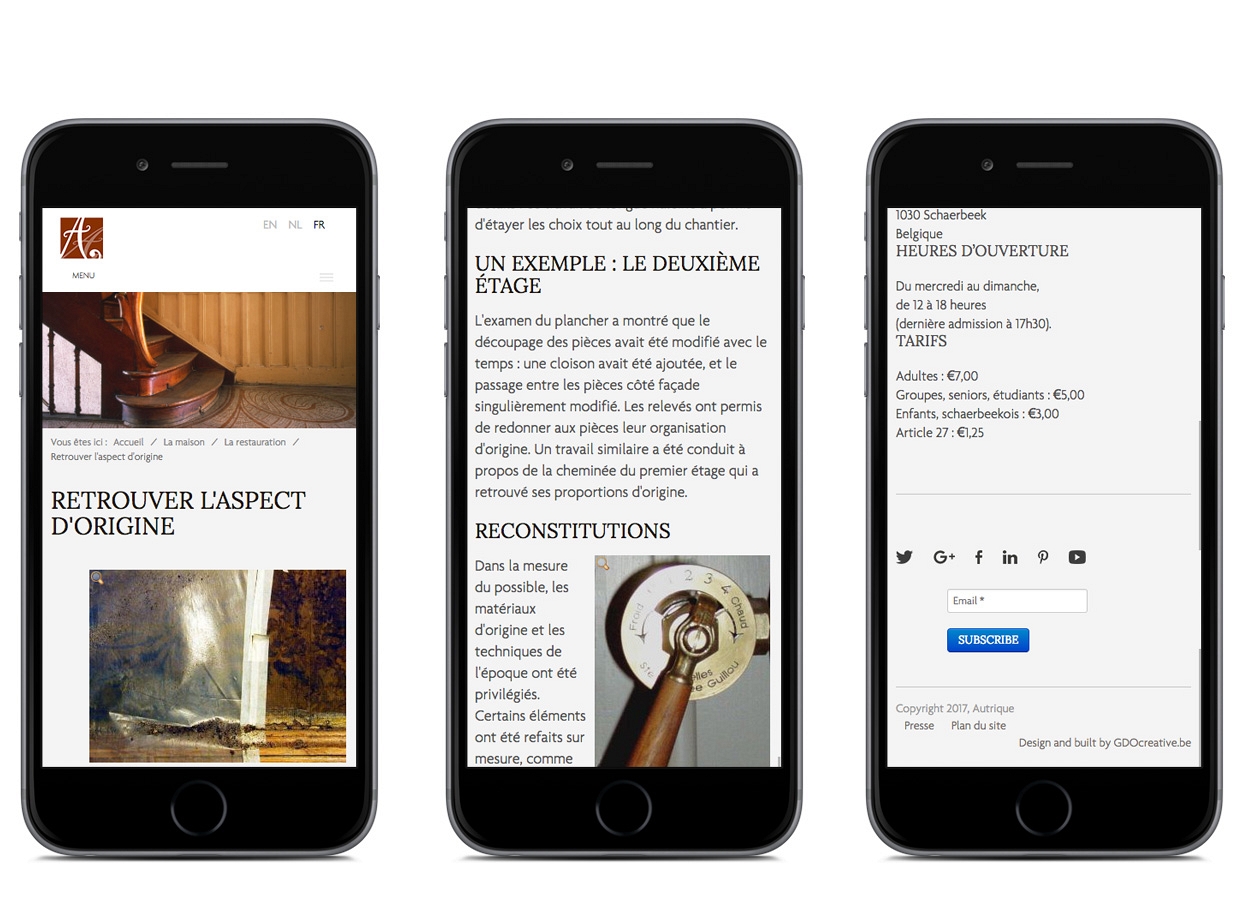 Client : Autrique House
Project : Autrique House
Date : 2017
Goal : Complete overhaul of the website of the Autrique House, Horta Architects' first home, with particular attention to highlighting current and future exhibitions.
Skills : UX/UI design, prototyping, web design, coding.
Technology : CSS/HTML, Bootstrap, Joomla, CMS
Note : Complete realization of the site from the design until the delivery.