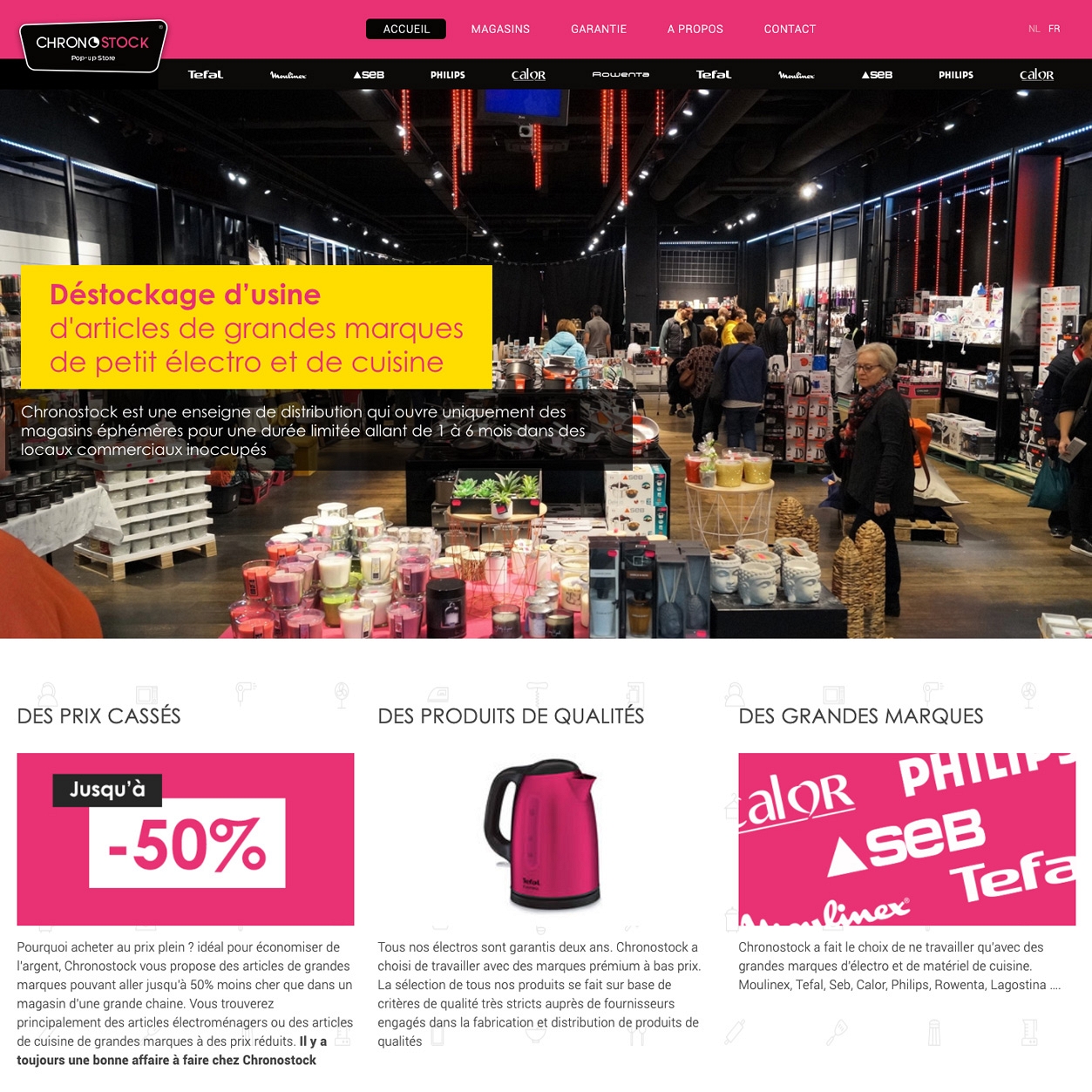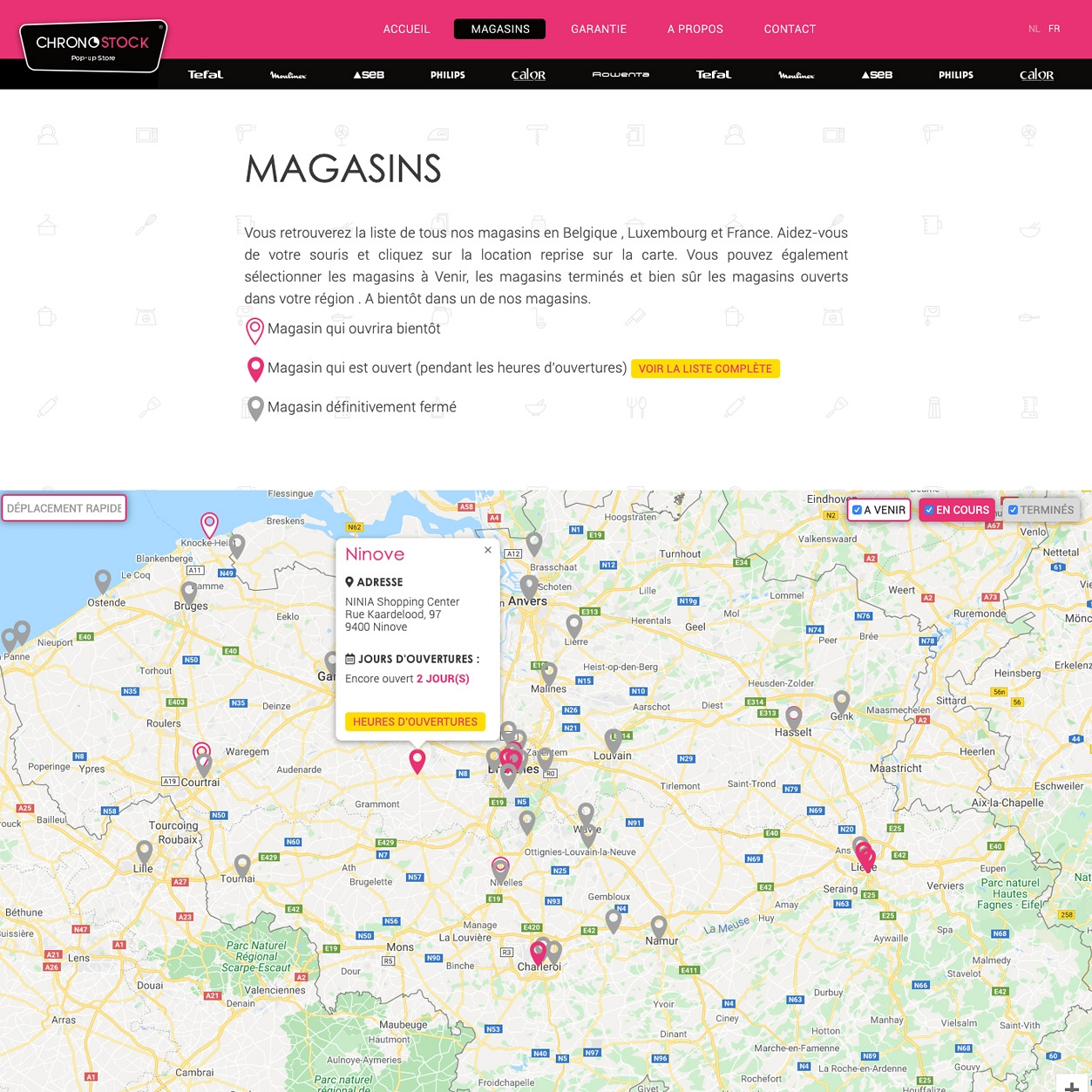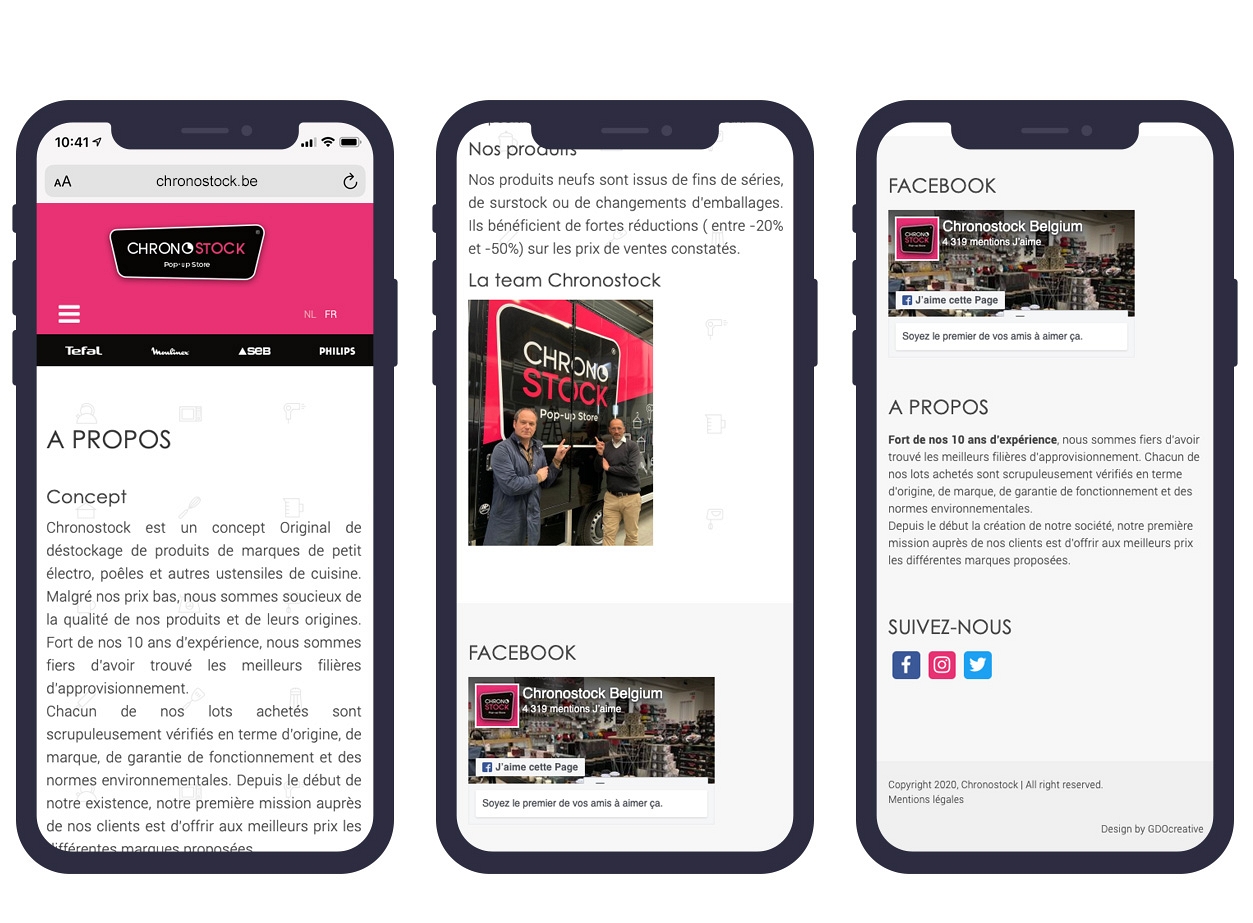 Client : Chronostock
Project : Chronostock
Date : 2020
Goal : Creation of the website.
Skills : web design, coding.
Technology : CSS/HTML, Bootstrap, Grid CSS, Joomla, CMS
Comment : Complete realization of the site from design to delivery with the development of a customized component for the management of their temporary stores.