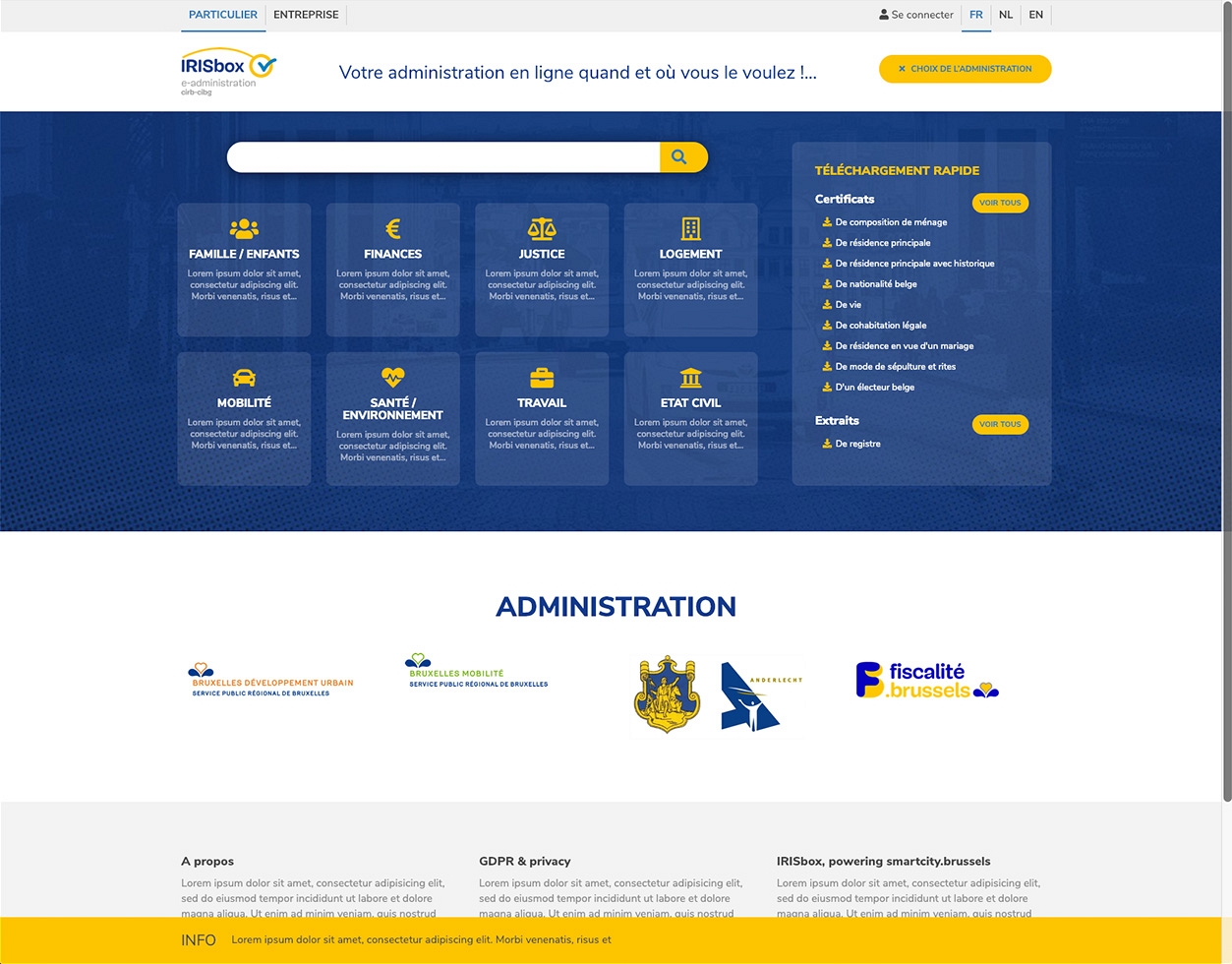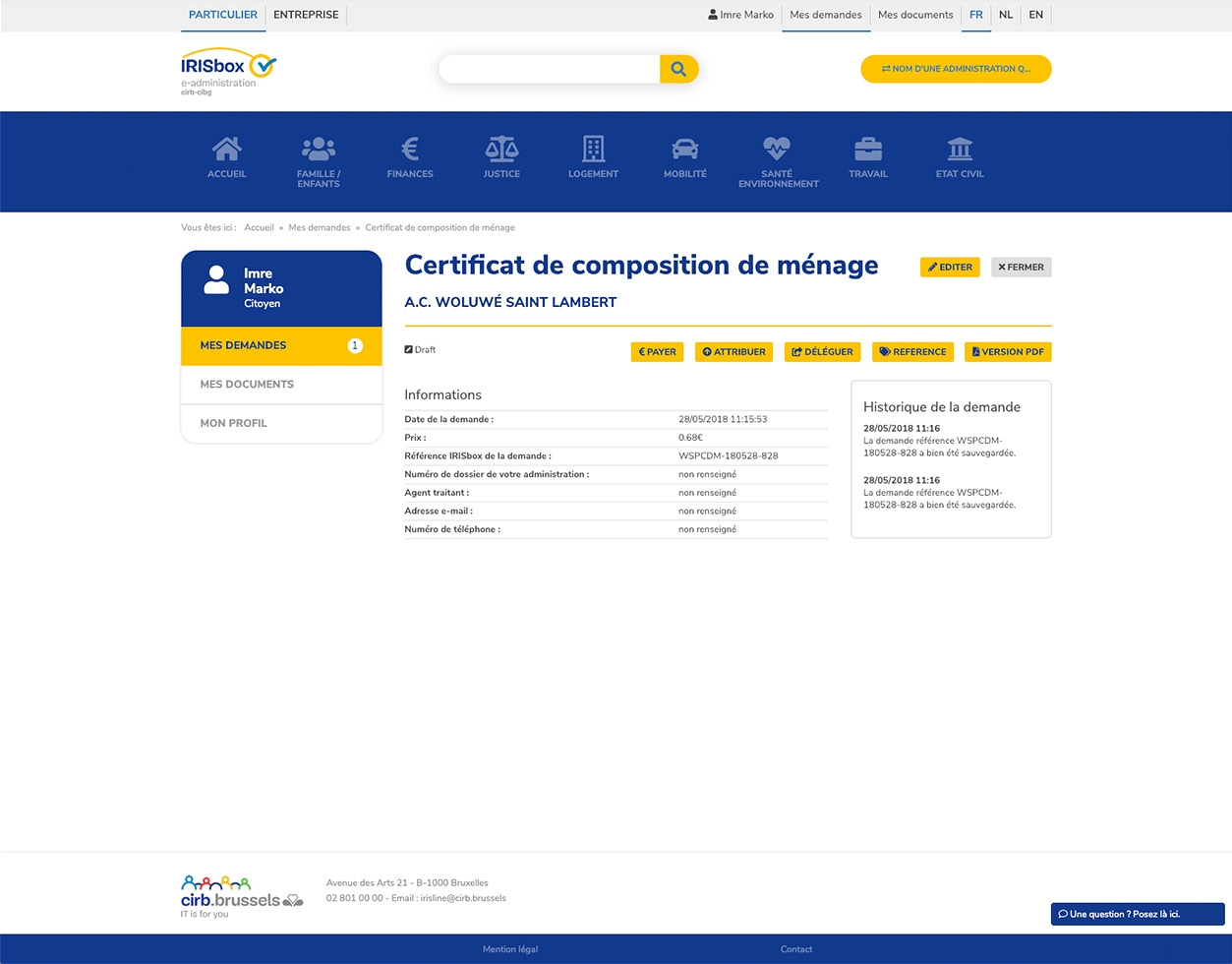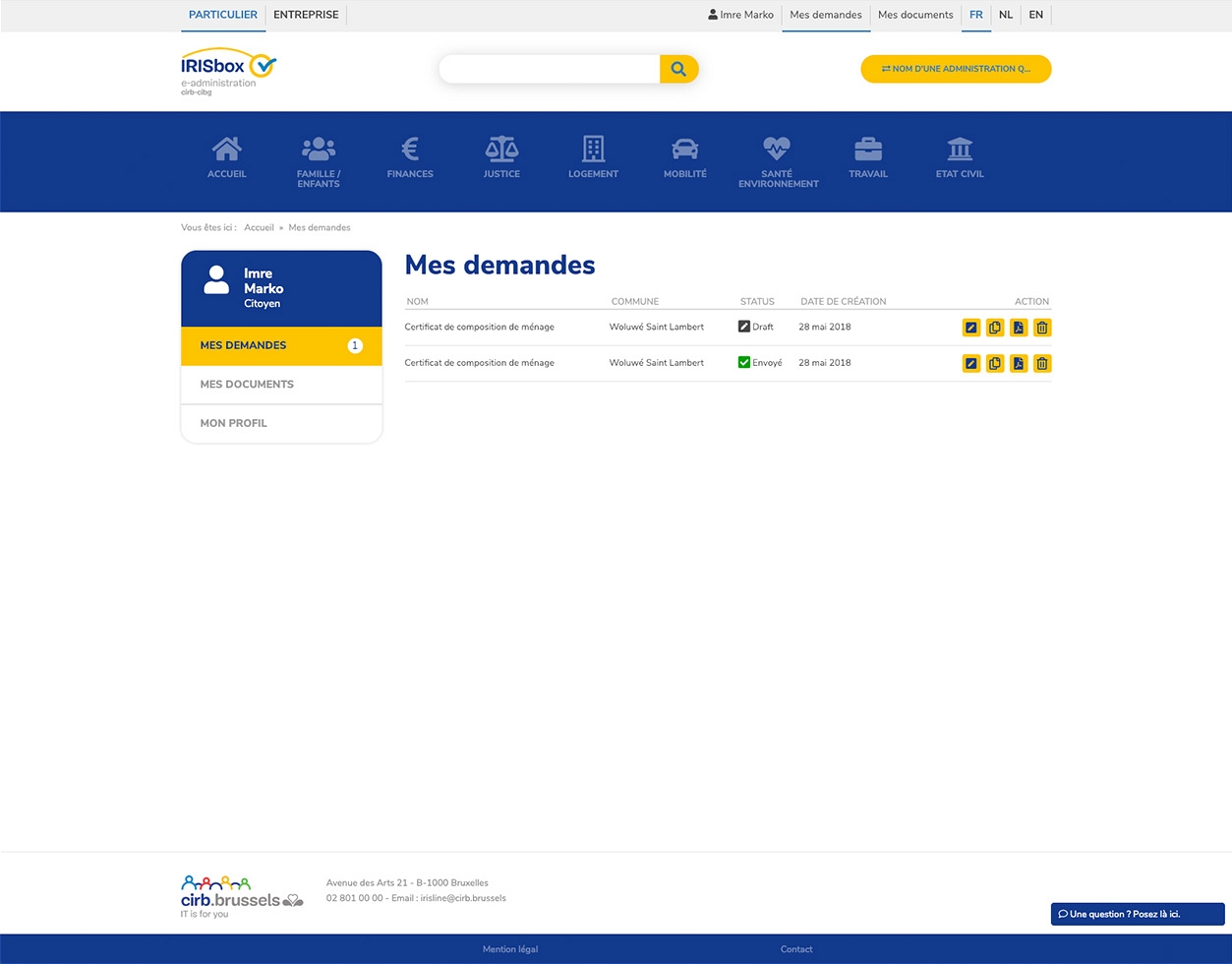 Client : CIRB
Project : IRISbox
Date : 2018
Goal : Complete redesign of the IRISbox platform, on this project, I realized the complete UX / UI design of the portal, including admin access, in collaboration with the business analyst.
I then realized the HTML / CSS cut with the developers.
Skills: UX/UI design, prototyping, web design, coding
Technology : CSS/HTML5, Bootstrap
Note : Realization of the IRISbox project as part of my mission to BRIC in 2018.