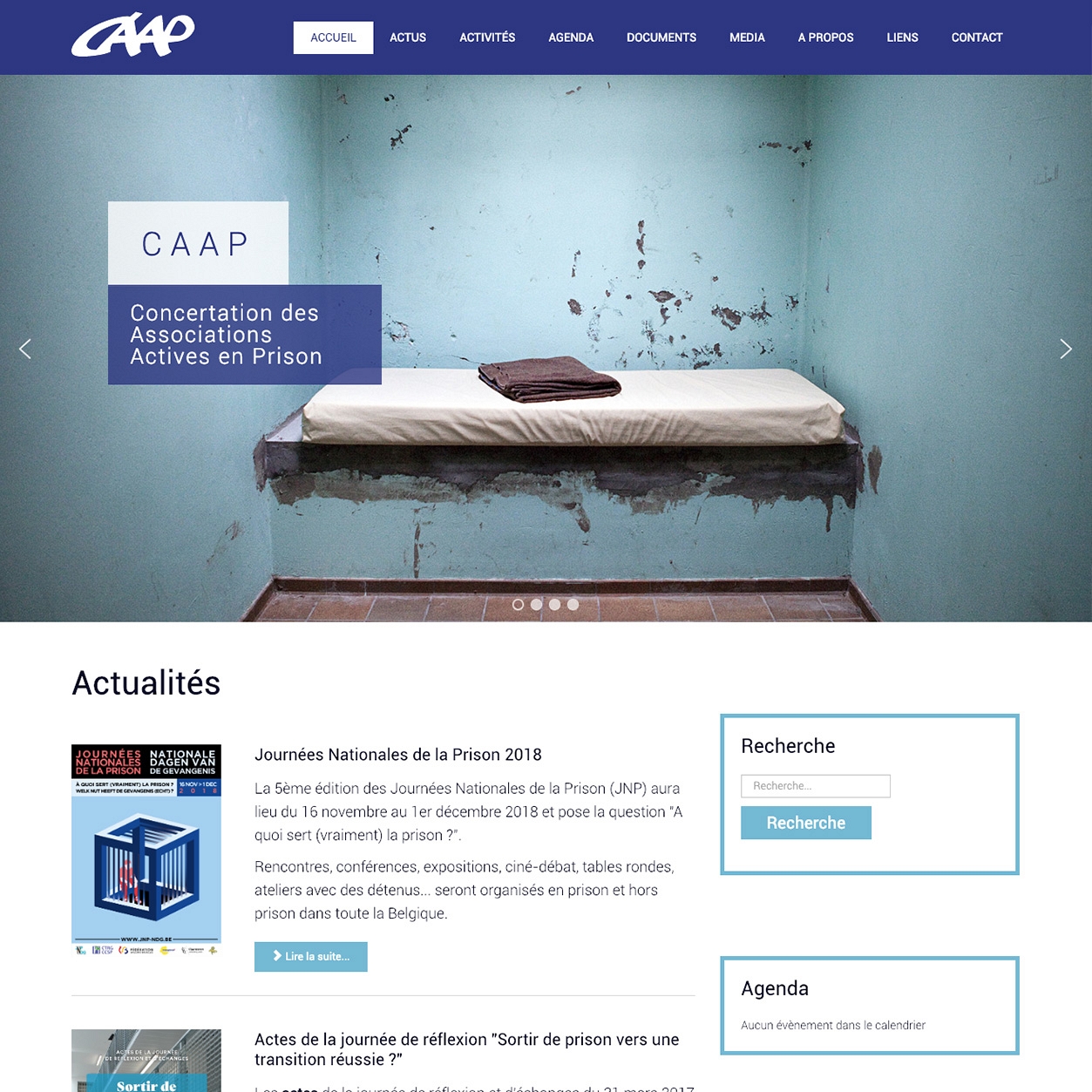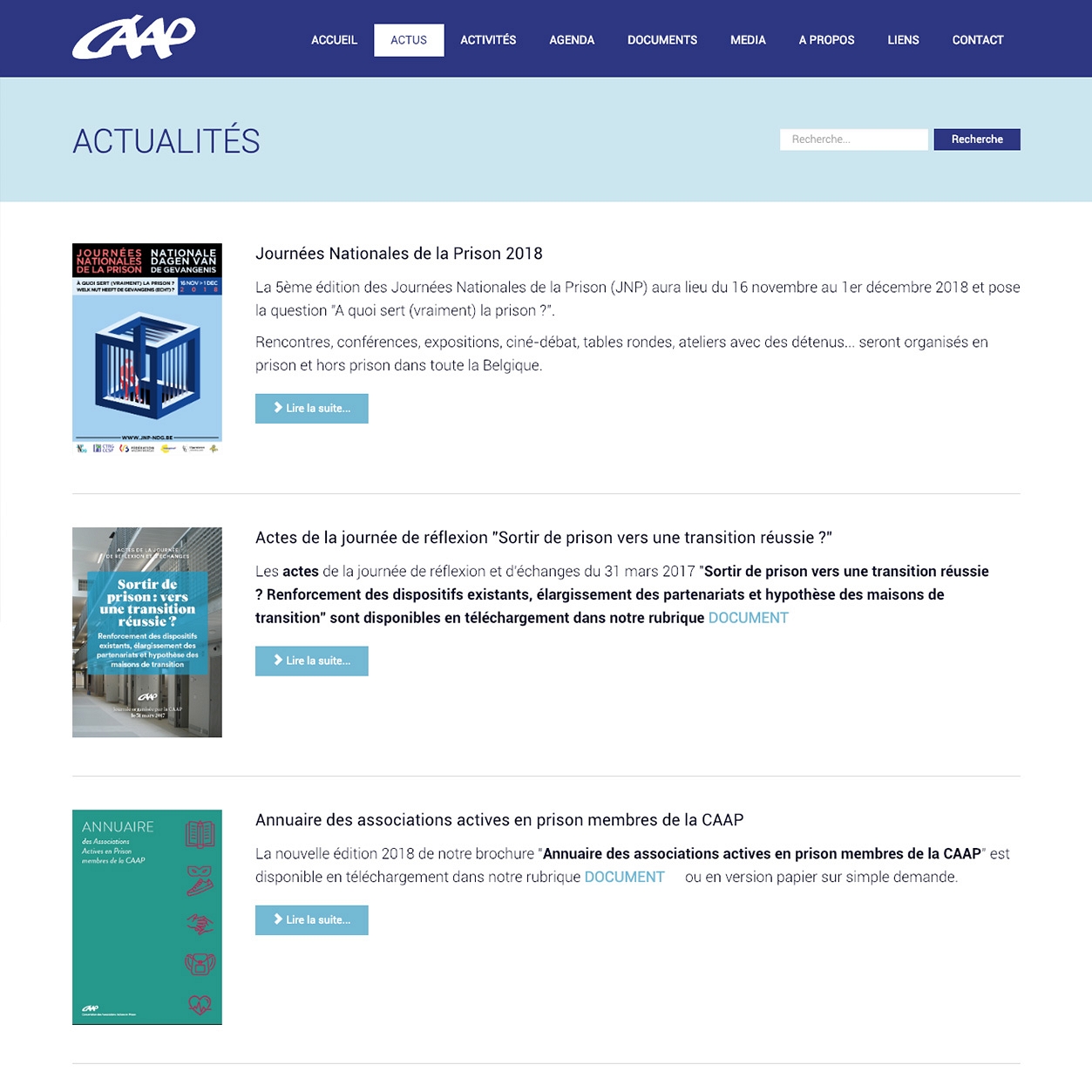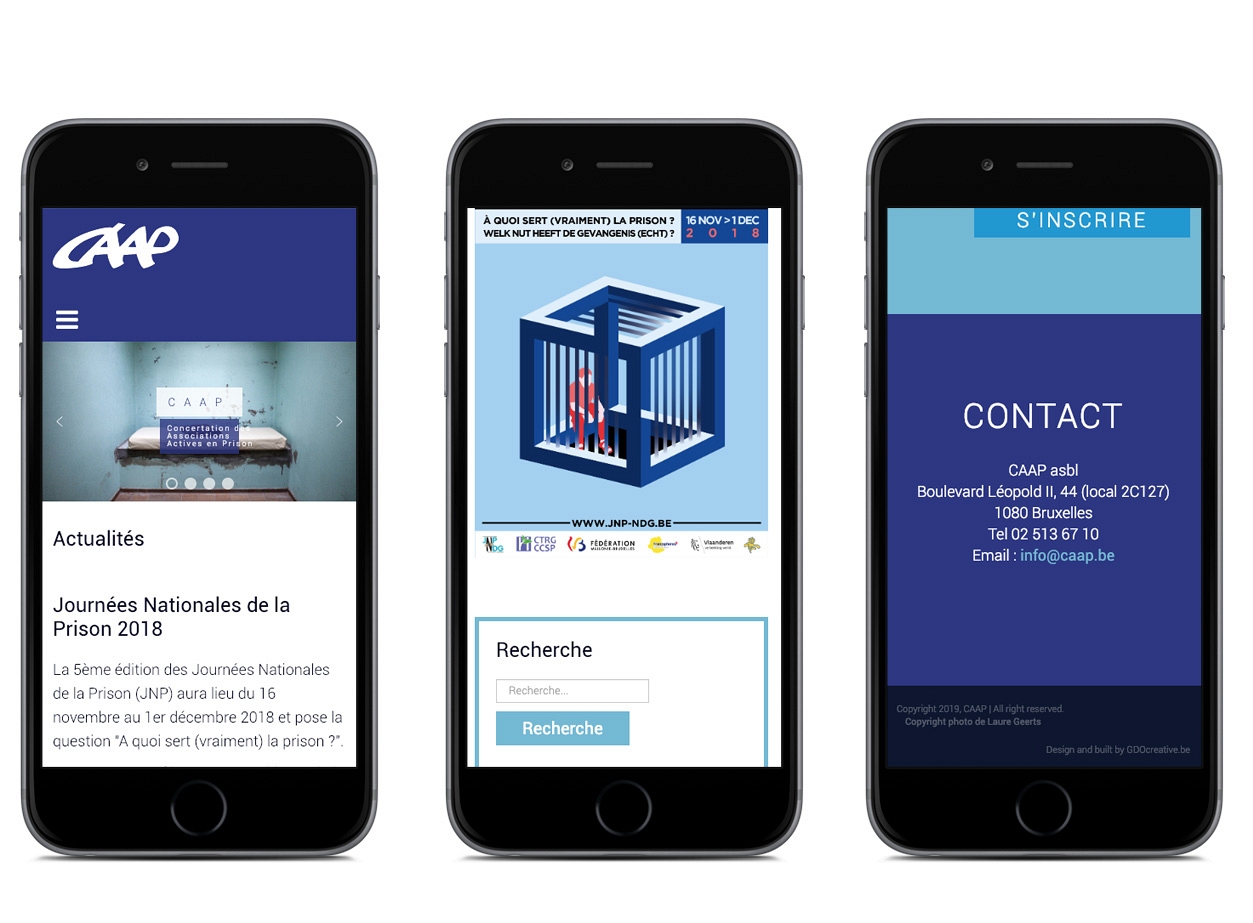 Client : CAAP
Project : CAAP
Date : 2017
Goal: Complete overhaul of the website of the CAAP (Concertation of Active Associations in Prison) which gathers all the activities for the prisionniers, and development of a new component for the management of the activities in prison.
Skills : UX/UI design, prototyping, web design, coding.
Technology: CSS/HTML, Bootstrap, Joomla, CMS
Note : Complete realization of the site from design to delivery.