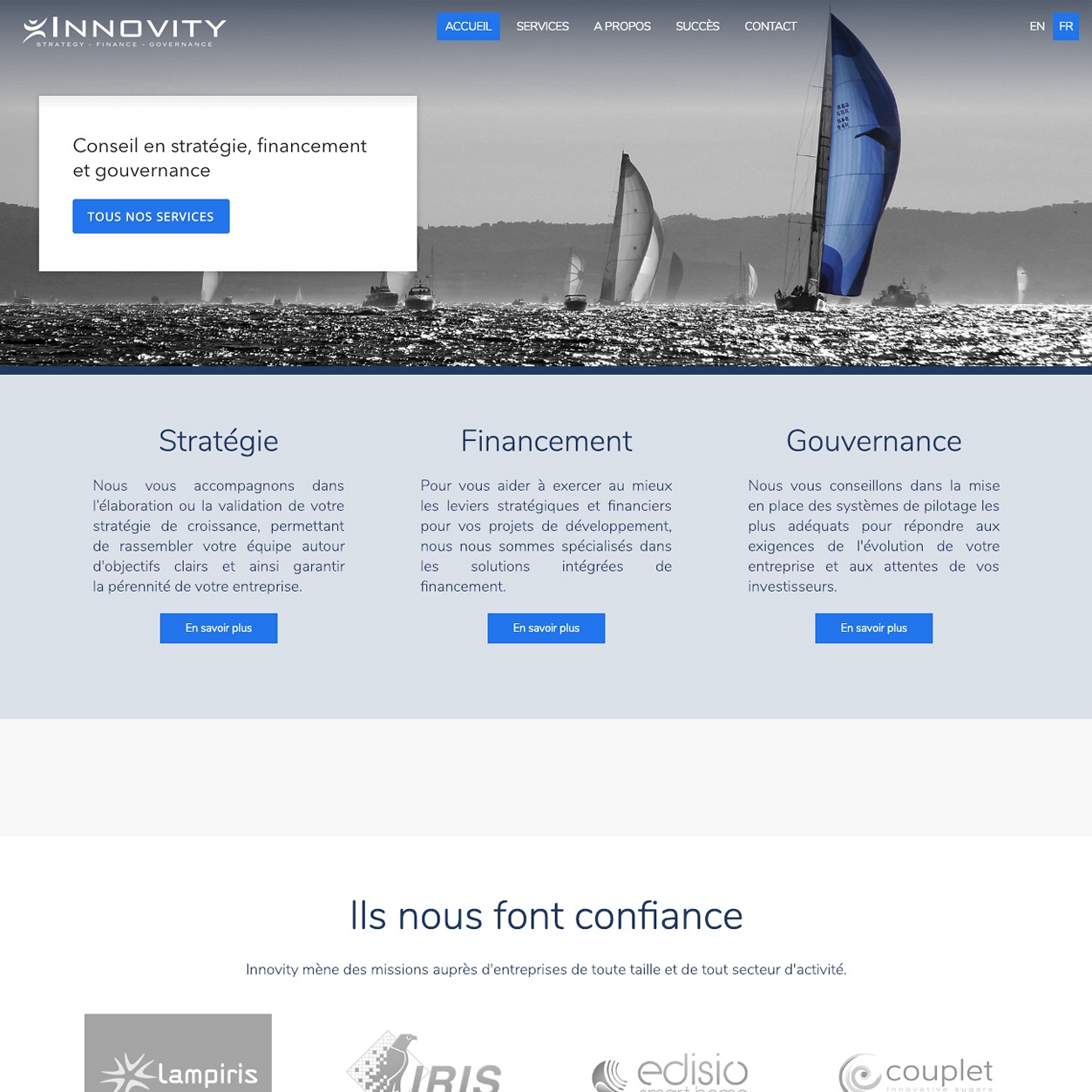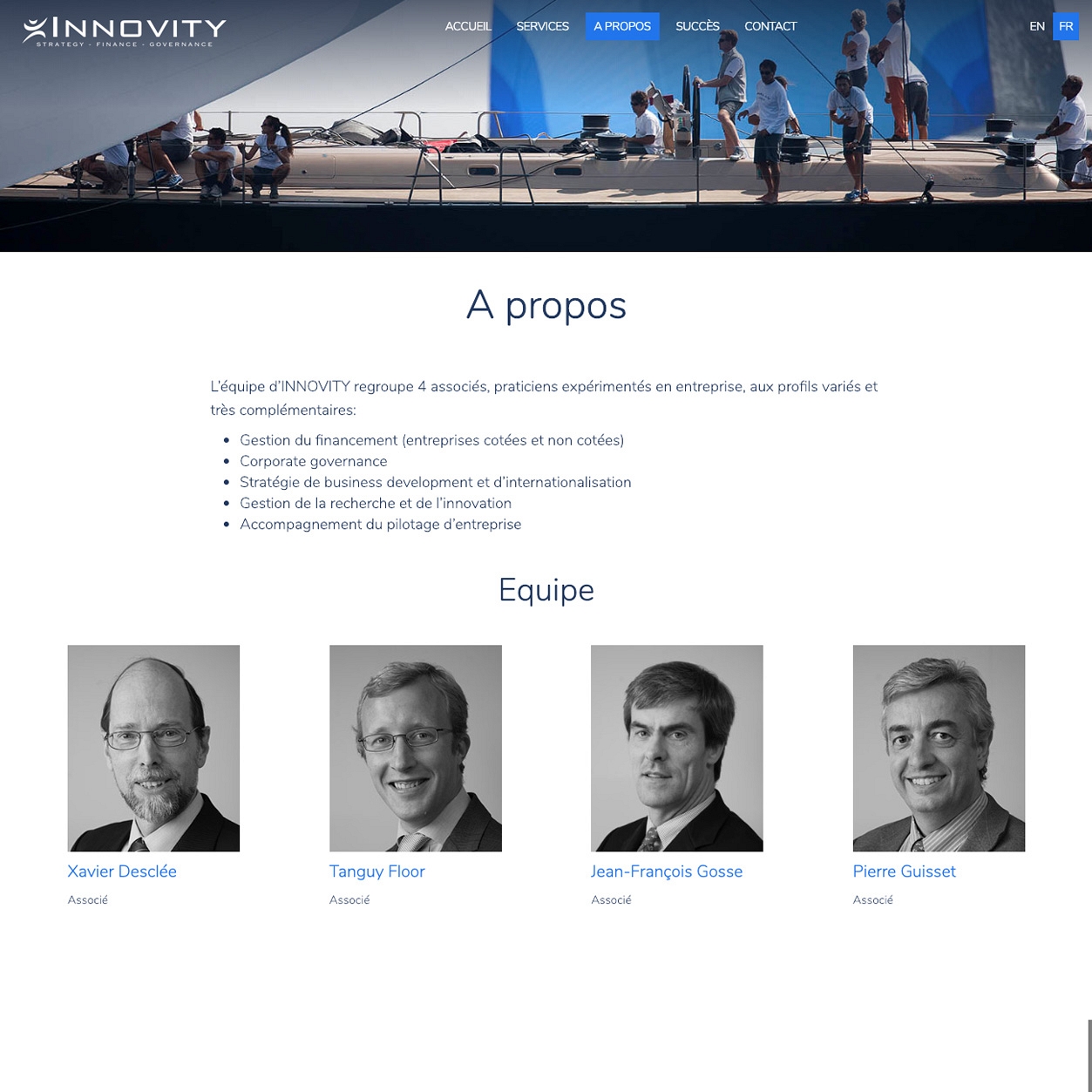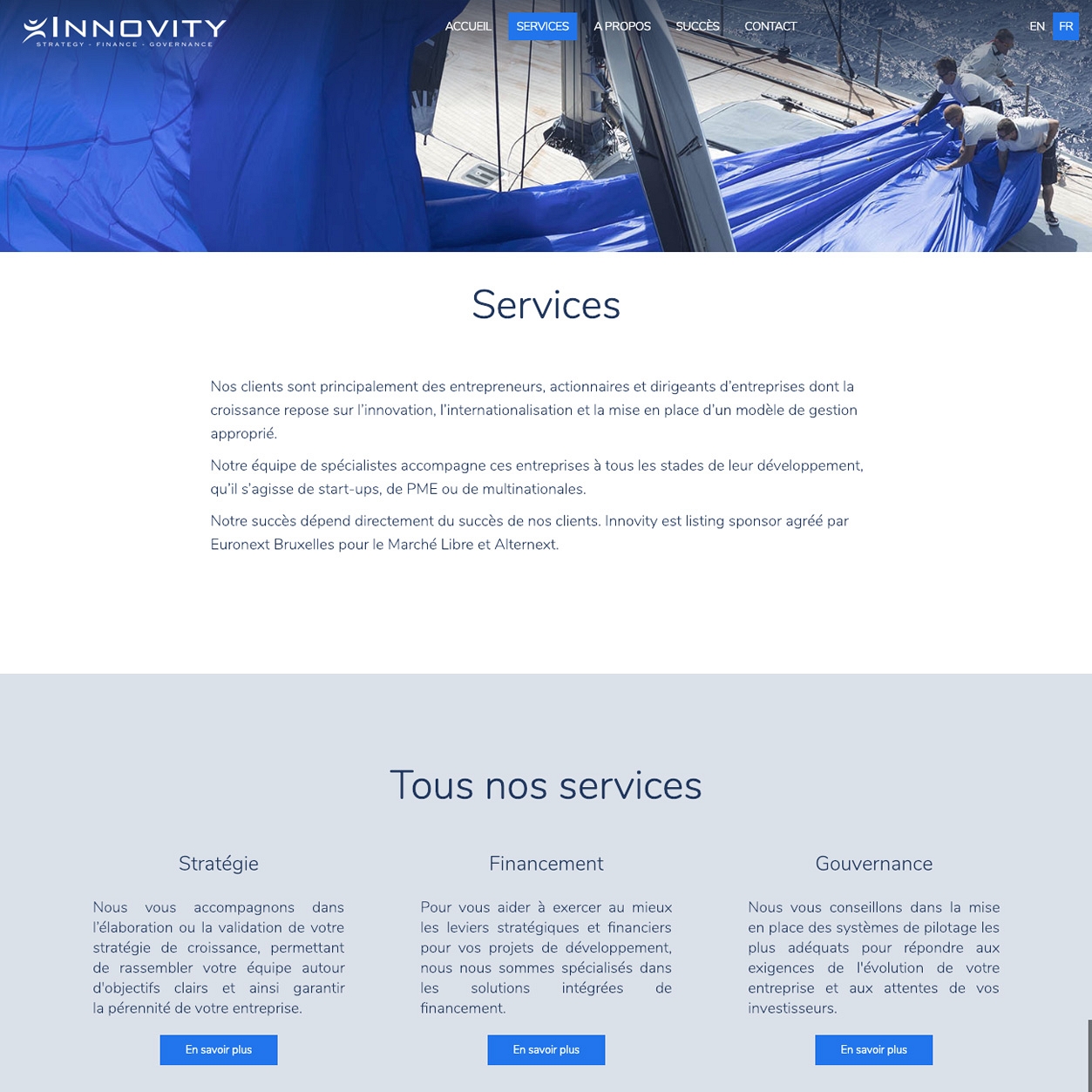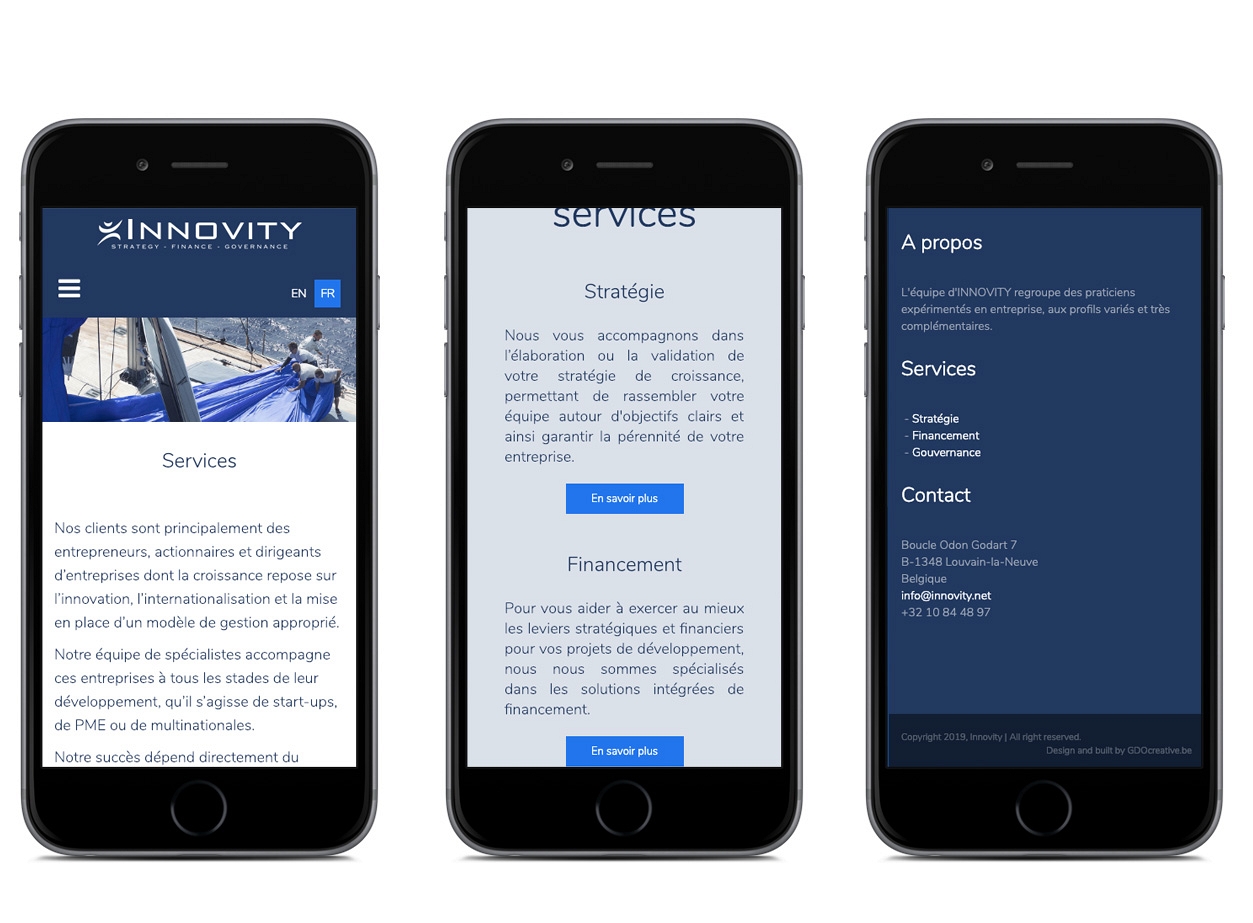 Client : Innovity
Project : Innovity
Date : 2018
Goal: Website created for Innovity, a consulting company. Complete redesign of the website for a better presentation of their service and their expertise.
Skills : UX/UI design, prototyping, web design, coding.
Technology: CSS/HTML, Bootstrap, Joomla, CMS
Note : Complete realization of the site from design to delivery.