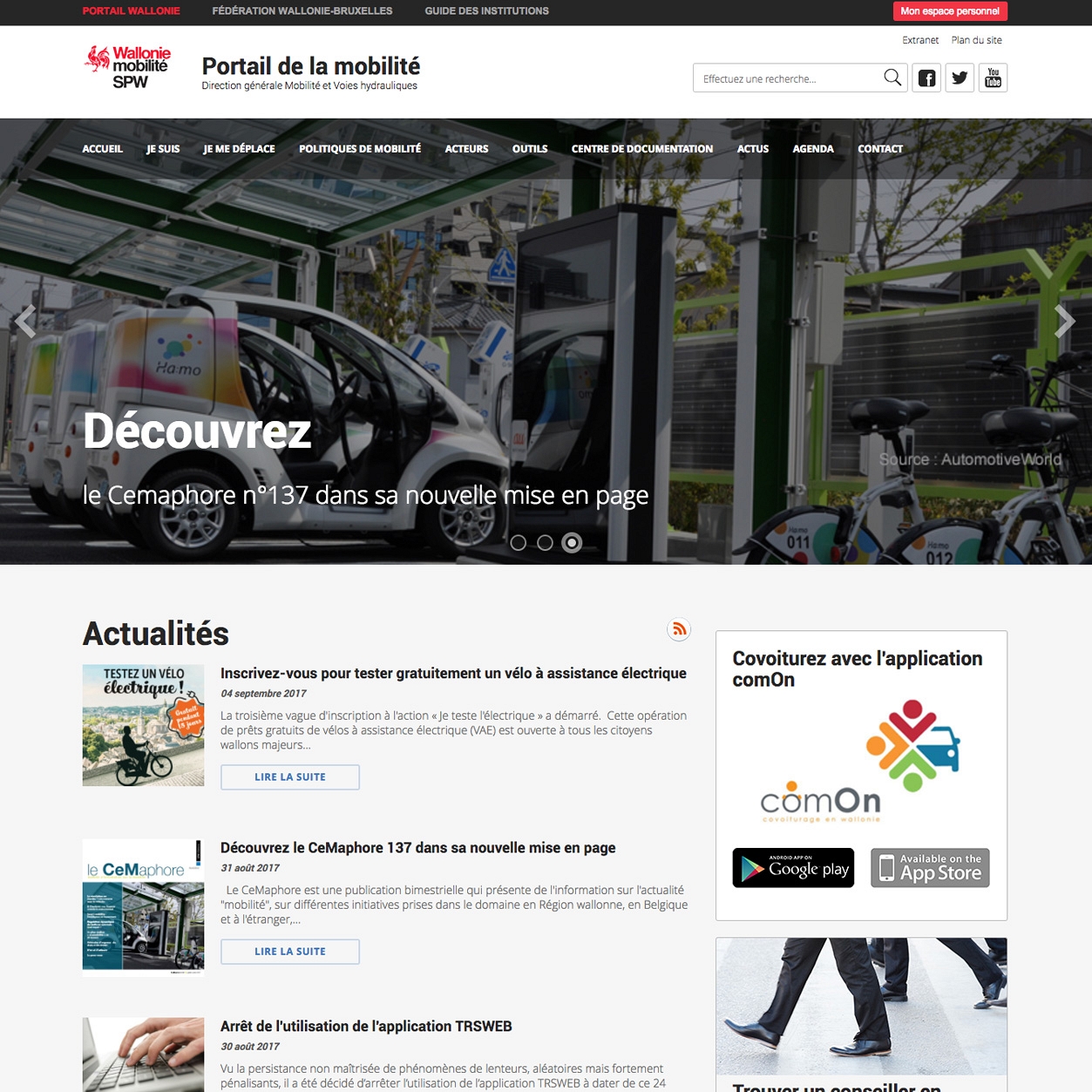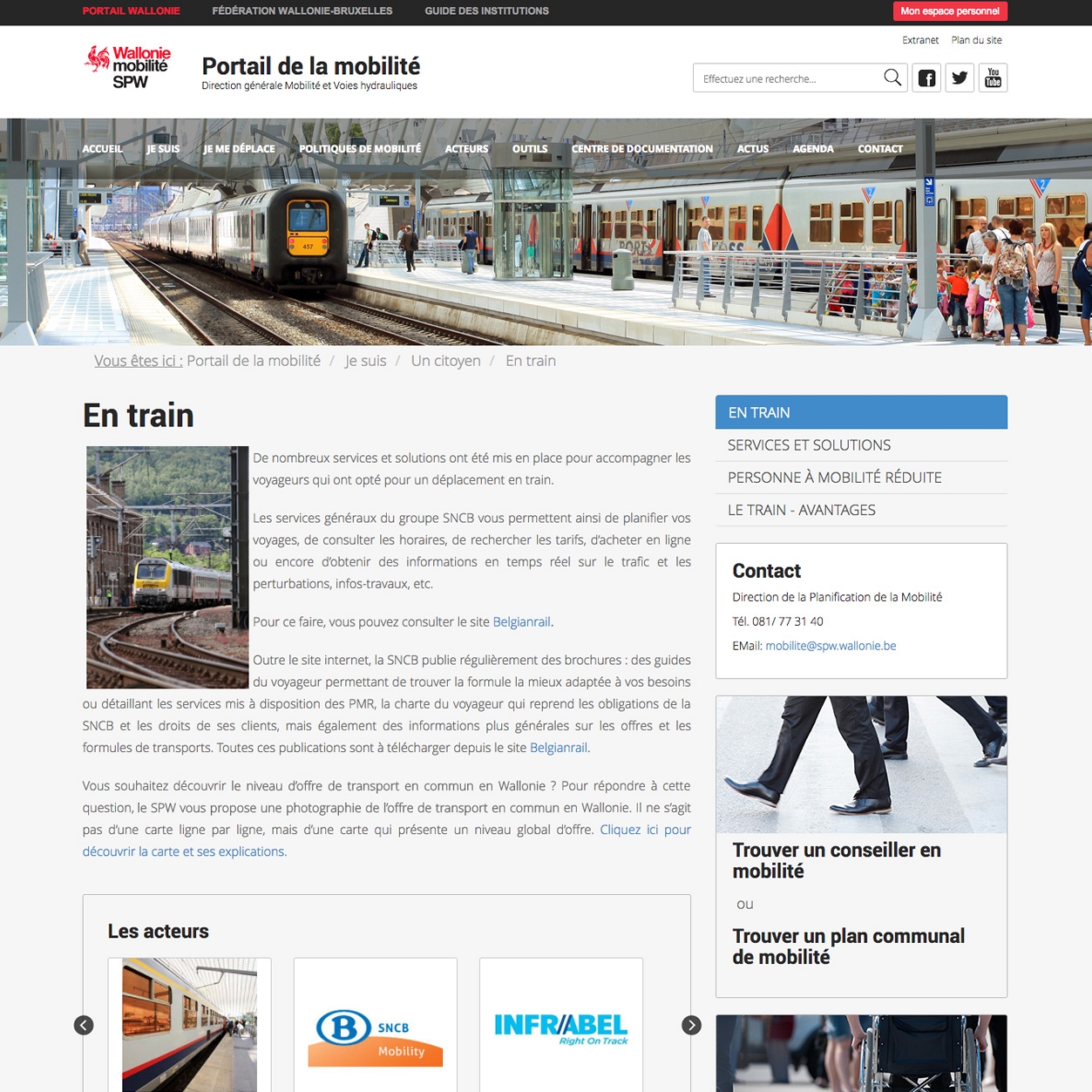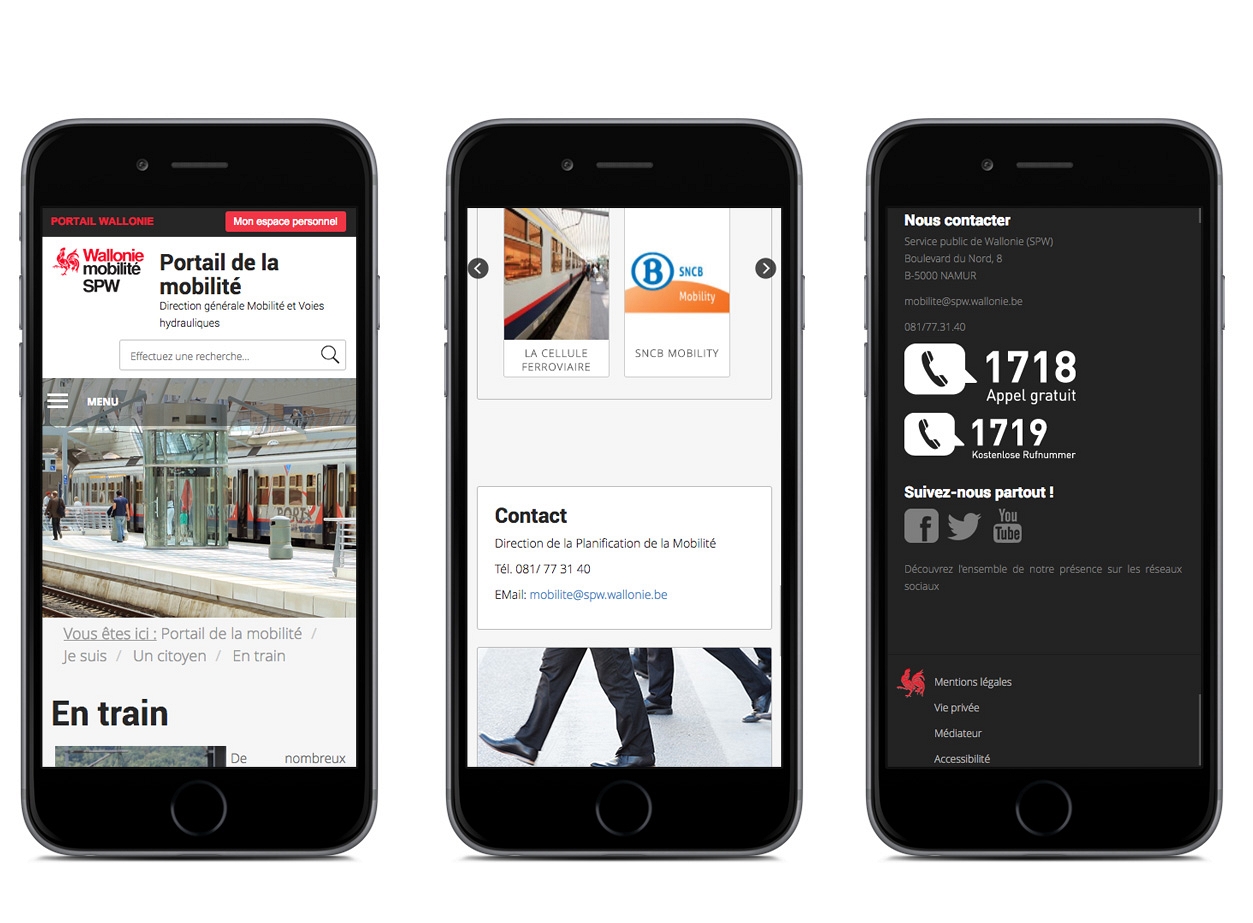 Client : SPW
Project : Mobility in Wallonia
Date : 2017
Goal: Redesign of the website to integrate responsive technology on the basis of CMS Jahia.
Skills : UX/UI design, prototyping, web design, coding.
Technology: CSS/HTML, Bootstrap, Jahia, CMS
Note : Site created as part of a mission to the SPW.